Audio Surgeon Features
Free Download
Buy Now!

Windows 7 – Win 10
64 bit Processor

Mac OSx 10.13 – 11.01
64 bit Processor
There are 6 different models of Audio Surgeon available, plus the Demo. These models are identical except for the number of files they can process simultaneously and the support period. You can see the details below
| Model | Maximum Files | Guaranteed Period | Support Period | Price |
| --- | --- | --- | --- | --- |
| AS-Demo | 25 | NA | NA | NA |
| AS1000 | 1000 | 60 days | 1 Year | $39.95 |
| AS2500 | 2500 | 60 days | 1 Year | $59.95 |
| AS5000 | 5000 | 60 days | 1 Year | $79.95 |
| AS10000 | 10,000 | 60 days | 1 Year | $99.95 |
| AS25000 | 25,000 | 60 days | 2 Year | $119.95 |
| ASUnlimited | 25,001+ | 60 days | 2 Year | $149.95 |
Below is a detailed explanation of the major features found within Audio Surgeon. This information is provided to give you an understanding of what the program does. It is not intended to be a step-by-step user guide. If you are looking for that type of instructional information, we suggest you review our Training Videos or our written User Guide.
File Analysis

When you add a file to AS it automatically will detect and show the following parameters: File Name, ID3 tags, album thumbnails, file size, file length, Kpbs, frequency, bit depth, and channels, assuming these are available or encoded into the files. Beyond these characteristics, AS can also analyze the files that are added to it, to determine tempo (BMP), volume (Db), Key and color wheel number (CNS).

AS works with most common audio formats. It also allows you to add many common video file formats but, it can only save these video files in an audio format.
Finding Duplicates

AS can find duplicates using two different methods. One is to compare music or song digital thumb prints. This method is virtually 100% accurate but it does take time, and it works only with well known commercial songs and albums. A second method, developed and unique to AS, is to use a combination of key, tempo, and file length as unique song characteristics. If all three match there is a high likelihood that the files found are duplicates.
Once duplicates are detected and found you can delete them either automatically with the click of a button or semi-automatically, by first reviewing what has been identified as a duplicate and then deleting it. This second approach gives you complete control over the process.
Find, Fix and Replace Album Thumbnails

Missing or incorrect thumbnails or album art is one of the most common problem found in audio libraries. Most often this occurs because a file is moved from a folder or subfolder in which it is found. The original subfolder in which it resided likely contained the album art. As soon as a song is removed from its sufolder it cannot access that album art image. It will then look for and use any album art it can find – which is most often incorrect if it is outside of its original album subfolder.

When you load a file into AS it will show you the album art it finds. You can ask it to find, replace and repair the album art only where missing or for ALL files. AS does this by using a unique song fingerprint to determine precisely what the song is and therefore what the art is. Many times there is more than one match found and AS allows you to manually review and select the art in these cases.

When AS saves album art changes, it writes or save this art to the metadata of the file. By doing this and not relying on album art file to be in the correct folder, regardless of where the resultant file is placed it will maintain the album art you have assigned to it.
Find, Fix and Replace ID3 Tags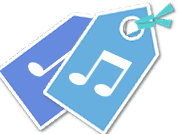 ID3 Tags refer to the meta data available for a song. There are many different meta-data parameters encoded in a song. Most are irrelevant for the average person. Audio Surgeon is programmed specifically to look for and find song name, album name, artist name and year. AS does this by using a unique song fingerprint to determine precisely what the song is my comparing it against a database. Once it finds that song it returns the metadata available for this song. This process works only for commercial songs. It does not work for lesser known or independent artists.
Volume Normalization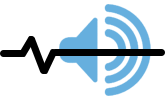 Since every song is different it should not be a surprise that each song's volume may be different when played through your favorite sound system. AS can analyze and determine the relative volume of a song. After this is known, AS allows you to adjust any or all songs to a specific relative volume. This process called volume normalization will adjust and make some songs louder and others softer to achieve a more uniform volume across your entire library of music.
File Renaming

As this name indicates, this function allows you to tell AS to rename songs in your library. One example of where this might be used is on songs ripped from CDs which contain track number in front of the names. It is not uncommon to show such songs with a track number followed by the name, for example: 08 Listen To The Music. AS's File Renaming feature, in this example, would allow you to rename this song name to: Listen To The Music. This is just one of many ways in which this File Renaming function can be used.
Sort/Search

AS allows a user to search or sort you library in a number of different ways and thus group or arrange your songs in smaller subgroups. One example is sorting songs by key or tempo. You can also do a name search using a word or series of characters. Lastly, in AS, you can click each of the columns and sort each by ascending or descending order.
Append key/tempo to file name

AS has the ability to analyze and determine the tempo, key, and by extension the Color Wheel Number (CNS) for each song. Once this information is determined, AS can append this data to a song name, so it can readily be seen at a glance when the song's file name is viewed.
File Format Conversion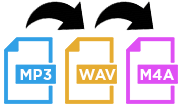 Audio Surgeon allows users to convert a group of files to a common file format. It the format chosen is a compressed format, users are able to specific quality setting (i.e bitrate) for the files.